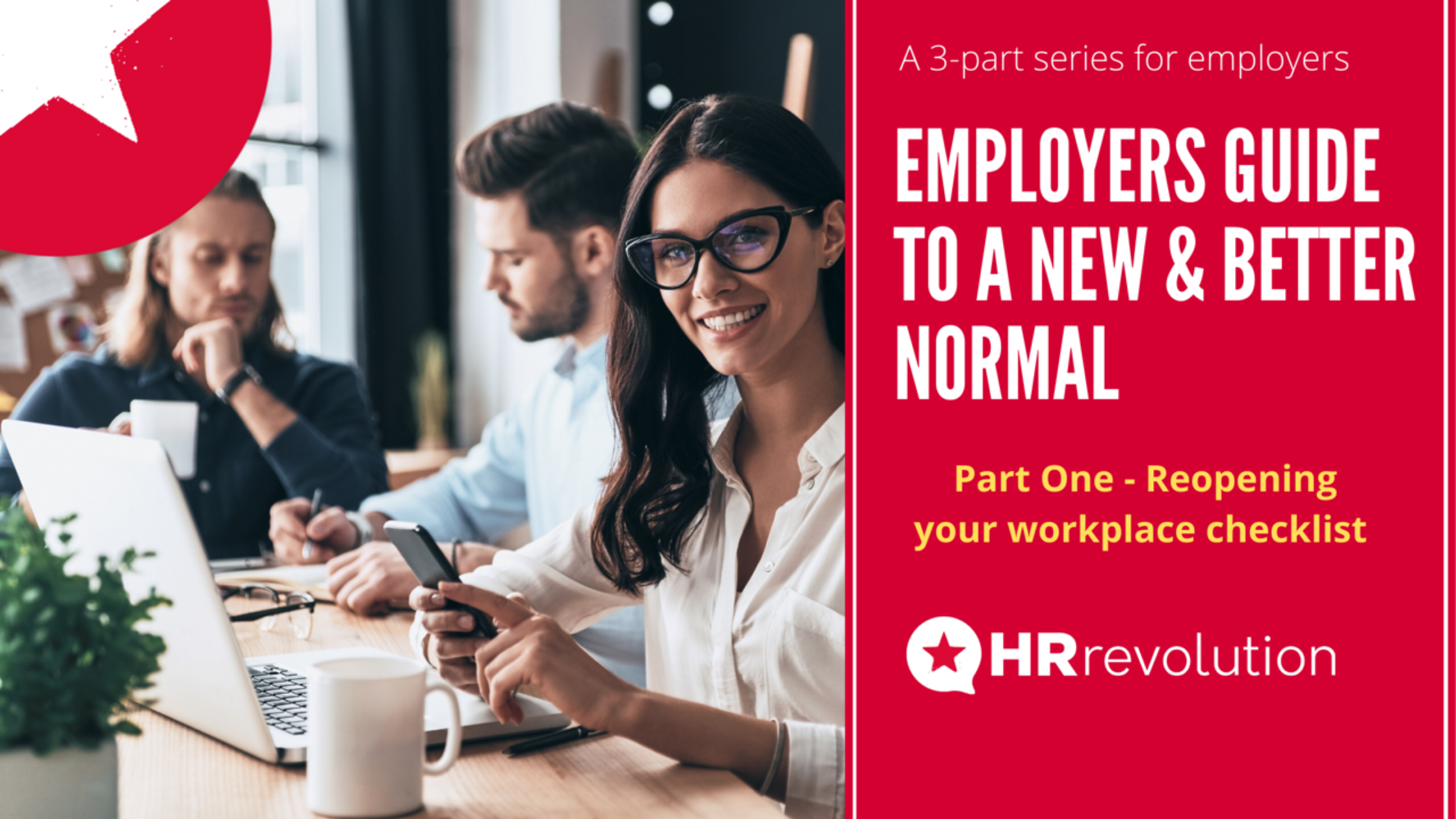 DOWNLOAD YOUR FREE CHECKLIST BELOW
Your essential "new-normal" business toolkit:

As most of us are starting to think about building our plans to return to work, we thought we would help with a free workplace checklist to help design and steer into a new and better normal for your workplace, your employees and yourselves.

Our checklist focuses on considerations to help you concentrate on what's important when looking to reopen and return your employees to their place of work and to a better normality.

Use this checklist to ensure everything that relates to your business and your employer responsibilities is covered and has the relevant documentation, processes and communications included.


Yes, I'd like Part 1 of the Business Toolkit